Arts & Entertainment
640 results total, viewing 1 - 10
Annual DeBlois Holiday Invitational Arts & Artisans Gift Marketplace Continues in December At the DeBlois Gallery until December 23 rd , 2023 Gallery Night Thursday December 14 th , 5-7 PM Please join us for our …
more
What does Shangri-La and the Holiday Season have in common? The Magic of Forgiveness, Love, Happiness and Renewal. Come join the fun with Theatre One as four talented actors directed by Peg Holzemer, …
more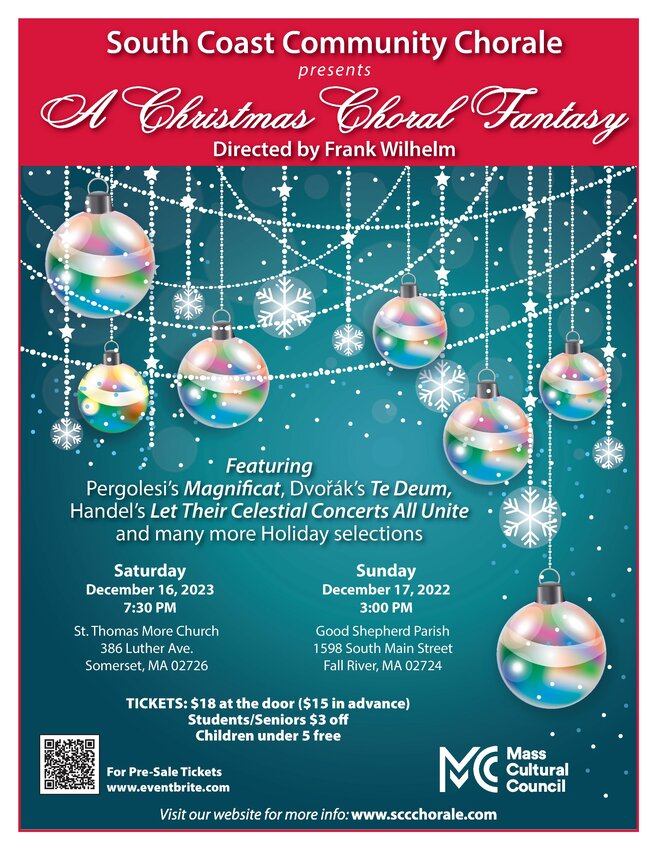 Fall River, MA – The South Coast Community Chorale (SCCC) is excited to present their 2023 holiday concerts. The concerts will take place on Saturday, December 16th, 7:30 pm at St. Thomas More …
more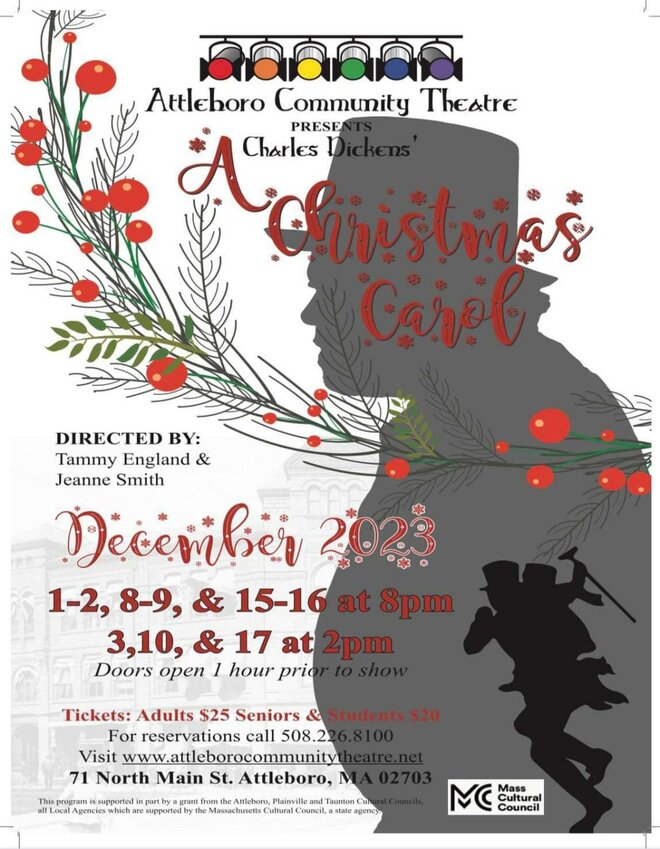 Attleboro Community Theatre (ACT) welcomes the holiday season with the classic, family-friendly tale of redemption and holiday spirit, 'A Christmas Carol' by Charles Dickens. Though London awaits the …
more
Come enjoy the Swing Band perform Big-Band Songs and Christmas Favorites in our beautiful sanctuary to celebrate the Christmas season.
more
At the DeBlois Gallery until December 23rd , 2023 Holiday Party Saturday December 2nd, 5-7 PM Gallery Night Thursday December 14th, 5-7 PM Please join us for our annual DeBlois Holiday Show, …
more
Taunton Civic Chorus will present its holiday concert Gold and Green on Sunday, December 3rd at 4:00 p.m. TCC has been performing in Greater Taunton since its inception in 1959. The program will …
more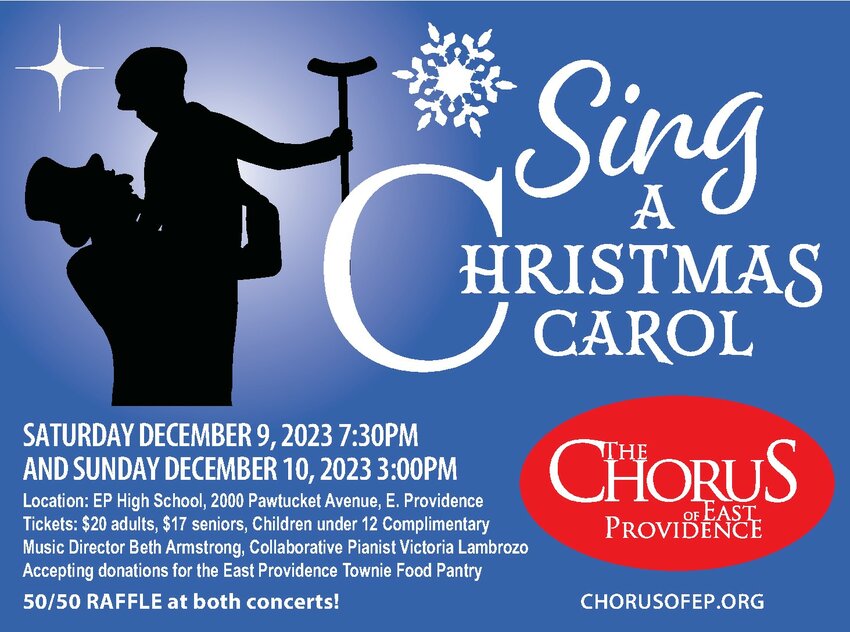 Saturday, December 9th at 7:30PM Sunday, December 10th at 3:00PM East Providence High School For more information go to: www.chorusofep.org
more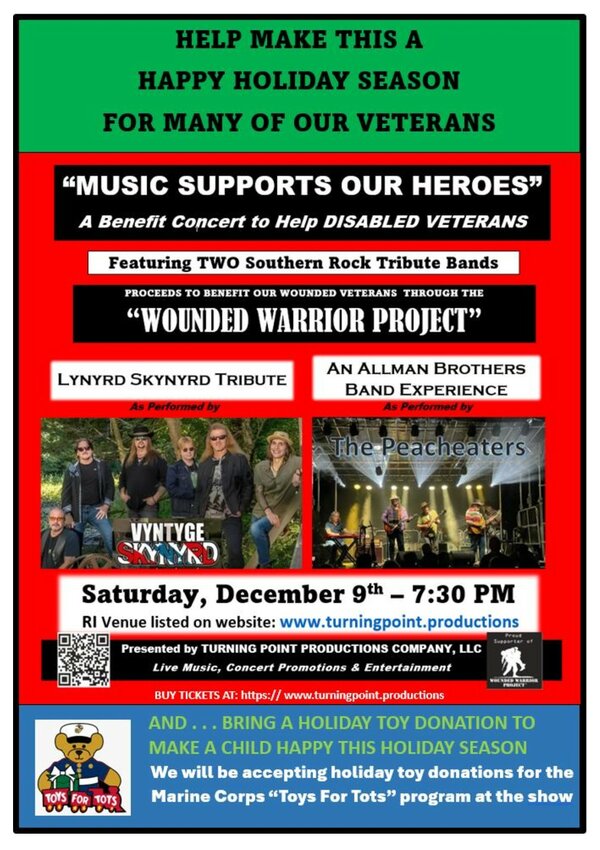 See www.turningpoint.productions for venue information!
more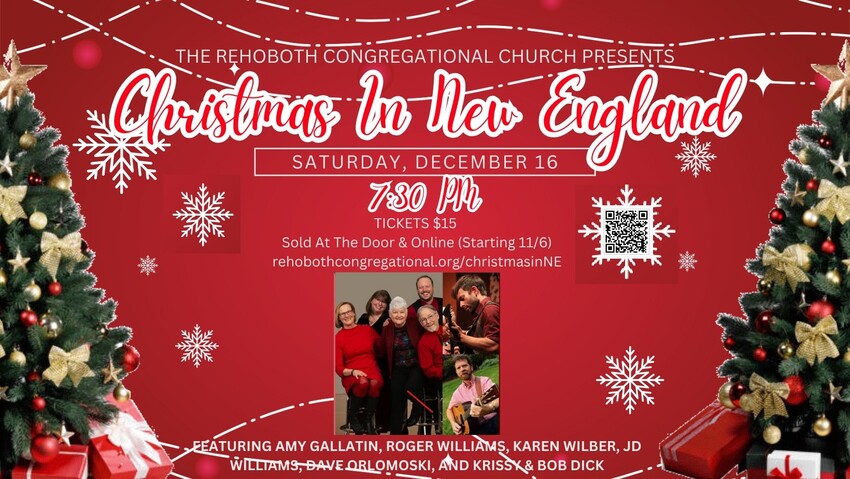 The "Christmas in New England Ensemble" will be performing live at the Rehoboth Congregational Church! Saturday, December 16, 2023. Tickets are $15 in advance, through the website, or $20 at the …
more