The Empowerment Factory - 6th Annual Healthy …
The Empowerment Factory - 6th Annual Healthy Living Community Event
Posted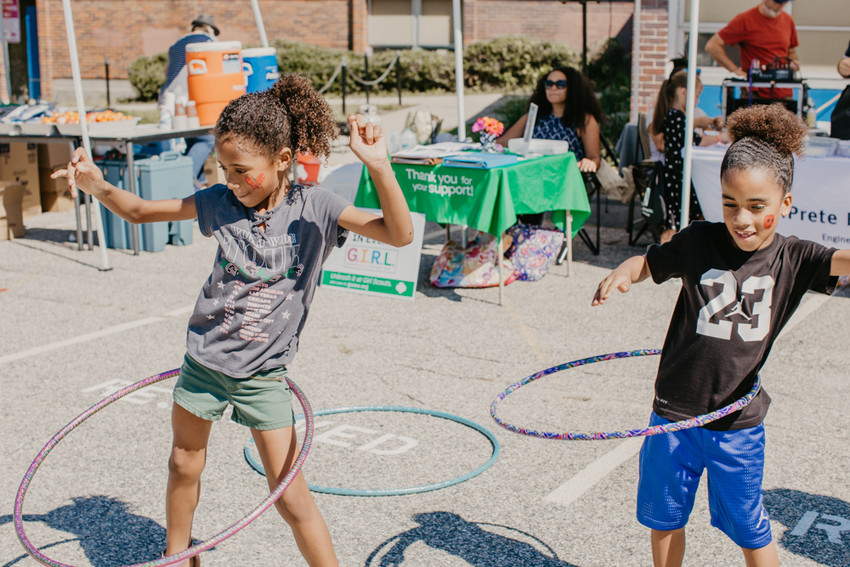 Sunday, September 18th, join The Empowerment Factory for a free day of family fun at Slater Park (in the field near the carousel) 11am-2pm in Pawtucket, RI. Part of the Pawtucket Arts Festival, The Empowerment factory is hosting its 6th Annual Healthy Living Community Event this Sunday alongside other community organizations including the Pawtucket Family YMCA. This is a free, family friendly event that is open to the public. Families are invited to get involved in their community, take part in imaginative arts and crafts activities, and enter to win exciting prizes.

Be one of the first 50 kids to register for this free event to reserve your goodie bag at https://forms.gle/3GNVnn4Qy1gn5km97.

The Empowerment Factory 6th Annual Healthy Living Community Event In Partnership with the Pawtucket Arts Festival
Sunday September 18th 11am-2pm
Slater Park (the field near the carousel)
401 Newport Avenue Pawtucket, RI, 02861

Kids can explore their creativity with fun art activities, including puppet making, printmaking, jewelry making, and more with professional local artists. By participating in these activities, kids can also enter to win prizes courtesy of Jules Hope Chest throughout the day (raffle winners must be present to win prizes).

In addition to The Empowerment Factory's activities, there will be music, food trucks, games, an inflatable slide, a bouncy house, and face painting from the Pawtucket Family YMCA as well as a visit from the Pawtucket Library Bookmobile. These other festivities will continue until 5pm.

Please reach out to 401-365-1010 or visit our website at www.empowermentfactory.org for more information about this event and The Empowerment Factory. To check out other Pawtucket Arts Festivities, visit https://www.pawtucketartsfestival.org/2022-events.

About Us
The Empowerment Factory (TEF) is non-profit dedicated to giving children the skills they need to lead happier, healthier, more empowered lives. We focus on three areas of development: creativity, self-esteem, and civic pride. Our Creative Squad programs blend social emotional learning (SEL), art, literacy, and environmental education. TEF provides children with the skills to be successful in school and in life. TEF wants every child to feel that they matter and can make a difference in the world. Our vision is for all children to have the confidence to effectively express themselves and be actively and positively engaged in our communities.

Founded by Gail Ahlers, as a 501(c)3 nonprofit in 2014, TEF has designed and delivered out of school time (OST) programs that have proven to be transformational for Rhode Island youth. TEF serves low-income, under-resourced communities, concentrating specifically on the Title 1 schools in Rhode Island's urban core cities. TEF partners with Pawtucket, Central Falls, and Providence elementary schools, the Rhode Island Department of Education, and many other local organizations and government offices to positively impact thousands of underserved Rhode Island youth and families each year.
Shared items do not necessarily reflect the views of this publication. It is not our intent to take sides on any issues, but to present content that is interesting to all individuals. We reserve the right to alter / remove any and all content.